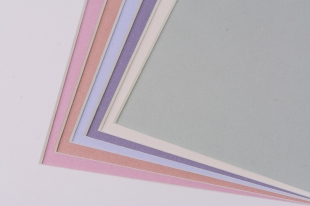 Standard Range
The matboards from this range use standard surface paper (different colors on textured paper) with a standard core and back.
Suitable for all kinds of art except cases where the artwork would be better presented using suede, metallic or canvas surfaces. In such cases, the museum range is necessary.
The mat thickness is 1.5mm, standard dimensions are 81x112cm.
The price is 40 RON/sheet.